Map Unavailable
Date/Time
Tuesday, Sep. 22, 2020
11:00 am - 1:00 pm
Categories No Categories
Speaker: Marc Cunningham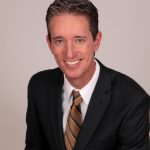 Stop Marketing and Start Selling 
Do you feel trapped in the black-hole of marketing? Does it seem like the more time and money you spend, the less you achieve in sales? Are you tired of hearing everything you should be doing with "social media"? Effective marketing can be achieved through a nearly free platform of combining aspects of content marketing along with a solid web-site. In this session, Marc shares exactly what Grace Property Management does to grow by 20% each year… for the past 20 years…. and without spending much money!
Marc Cunningham bio:
Marc grew up in the real estate world and spent many years pulling weeds,
painting walls, showing properties, and collecting rents for Grace Property
Management, the company his father founded in 1978.
Today, from a platform of managing over 900 rental properties with 20 plus team
members, Grace Management helps people buy, sell, invest, flip, collect rent, evict,
and have fun doing it!
If you are more impressed with initials after a name – Marc is the President of
Grace Property Management & Real Estate, holds a degree in Real Estate &
Finance, has taught CE classes in over 20 states, is regularly featured in national
real estate publications and podcasts, holds multiple designations, invests in
residential and commercial real estate, and was named the 2018 national property
manager of the year by Think Realty.
Marc lives in Loveland, CO, where he lives his failed childhood sports dreams
through his children.